Sunyield SY-16M for Spreadtrum India Passed Installation Acceptance Test
In March 2017, after a series of rigorous testing and Commissioning (T&C), Sunyield SY-16M delivered to Spreadtrum Communication India has passed the final acceptance test.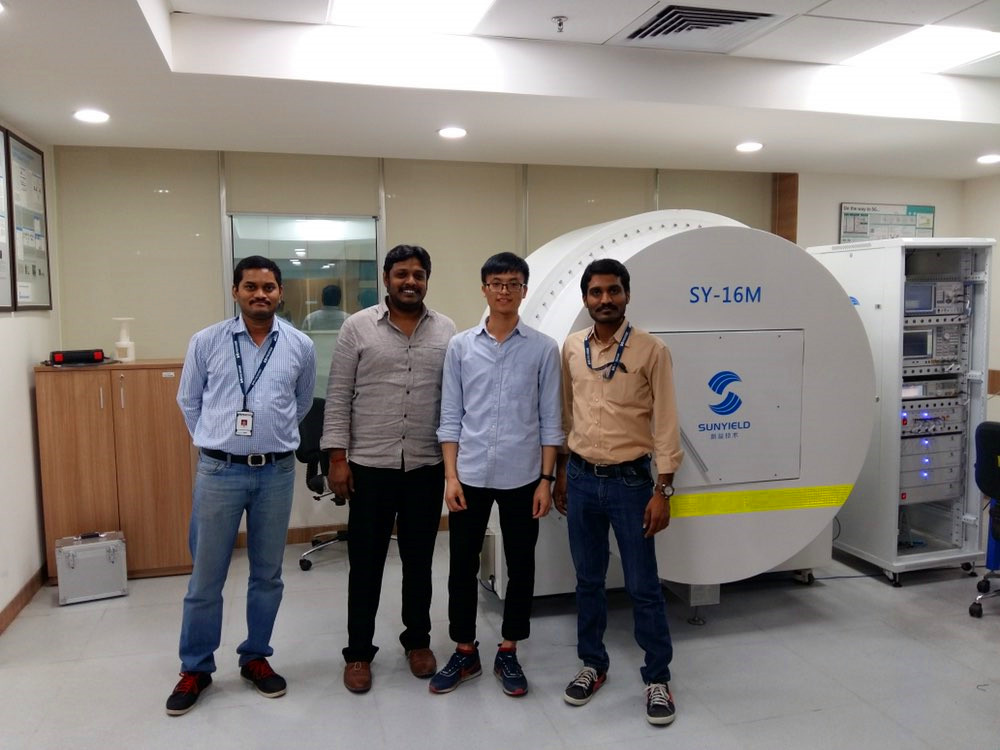 Figure1: SY-16M Test Site
Mr. Zhao Ruli, Project Manager of Sunyield Technologies was highly praised for his commitment, craftsmanship, and professionalism during the Installation acceptance. Before the delivery, Mr. Zhao and his team have performed a series of pre-acceptance tests to ensure that the system configuration and key index meet the relevant standards. During the final acceptance test, Mr. Zhao's professional and efficient work attitude has been unanimously approved by engineers of Spreadtrum India.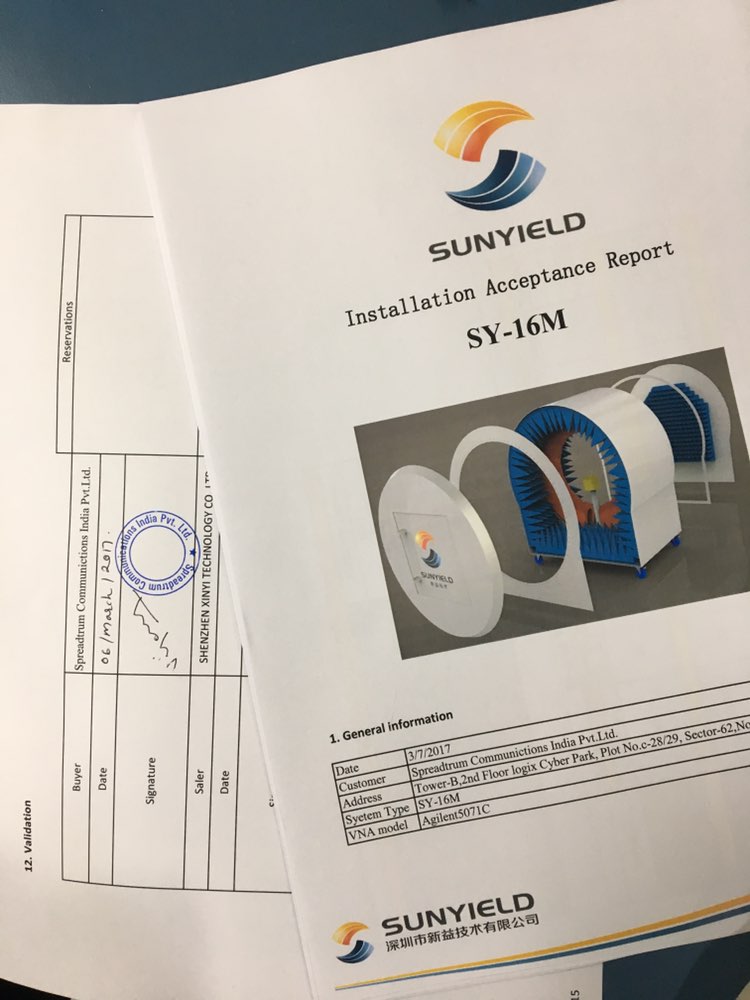 Figure 2: SY-16M Acceptance Report for Spreadtrum India
About Spreadtrum Communications:
Spreadtrum Communications, Inc. ("Spreadtrum") is a fabless semiconductor company that develops mobile chipset platforms for smartphones, feature phones and other consumer electronics products, supporting 2G, 3G and 4G wireless communications standards. Spreadtrum's solutions combine its highly integrated, power-efficient chipsets with customizable software and reference designs in a complete turnkey platform, enabling customers to achieve faster design cycles with a lower development cost. Spreadtrum's customers include global and China-based manufacturers developing mobile products for consumers in China and emerging markets around the world.
Founded in April 2001, Spreadtrum is headquartered in Shanghai, China with R&D centers in Shanghai, Beijing Tianjin, Suzhou, Hangzhou, Chengdu, Xiamen, San Diego, San Jose, Finland and India, technical support center in Shenzhen, and international field support offices in Taiwan and Mexico. Spreadtrum's products support a broad range of wireless communications standards, including GSM, GPRS, EDGE, TD-SCDMA, W-CDMA, HSPA+ and TD-LTE.
Spreadtrum Communications attach great importance to product development and testing, and have repeatedly compared measurement systems of various suppliers in the industry. The antenna measurement system developed by Sunyield Technologies prevails for the reliable quality, excellent performance, and rich test capability and meets the test requirements of Spreadtrum Communications India. At present, Sunyield has delivered several sets of antenna measurement system to Spreadtrum Communications.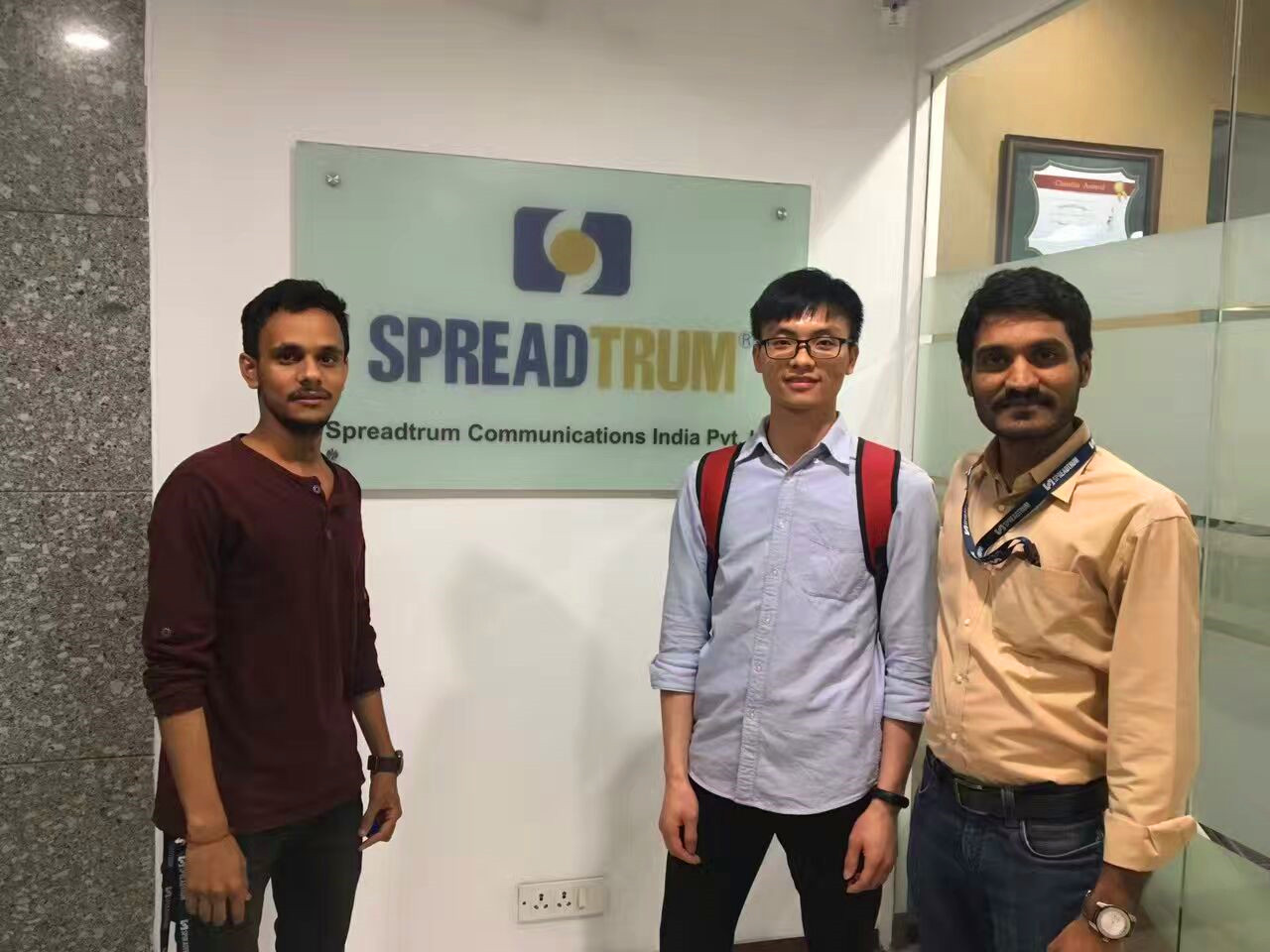 Figure 3: Staff photo of Sunyield and Spreadtrum India
SY-16M has been repeatedly ordered by Spreadtrum Communications, and been delivered to several research centers around the world for its reliable and proven performance.
SY-16M System Features:
Portable and Moveable: The system comes with an anechoic chamber, with volume much smaller than traditional anechoic chamber. Itprovides a permanent solution to overcome defects of traditional anechoic chamber: occupies too much space; requires for installation; and inconvenient to move.The system can move in any direction without affecting its performance, and it is very convenient to carry out movement of spatial orientation, relocation and system sharing among divisions.
Cost effective: No shielding anechoic chamber required, and relocation cost saved due to its movable feature;
Faster Measurement: With multi probes in cyclic symmetric distribution, 3D measurement can be performed on DUT with a 180-degree rotation in horizontal direction under normal circumstances, and the measurement speed is much faster than measurement system with other probe distribution style.
Real-time display: The supporting analysis software provides real-time computing and display functions, which allow real-time viewing of active and passive directivity diagram as well as active power and sensitivity.
Powerful Function: It supports active measurement in most standards, such as 2G, 3G, 4G, WIFI, GPS, BT etc. With frequency range between 650MHz and 6GHz, it also supports passive measurement with the same frequency range. Through upgrade, it can support passive test for high frequency version between 6GHz and 18GHz.
Strong Compatibility: It is compatible with common network analyzers and comprehensive measuring and test instruments by Keysight, Rohde & Schwarz and Anritsu etc.
Smooth Upgrade: The system can conduct LTE-CA measurement after software and hardware upgrade and it can also be upgraded to support passive test for high frequency version between 6GHz and 18GHz.
admin