Sunyield Resolved key Technical issues of 5G testing and successfully ran through the Entire testing procedure
Home
industry&customer
Sunyield Resolved key Technical issues of 5G testing and successfully ran through the Entire testing procedure
In June 2019, Shenzhen Sunyield Technologies Co. Ltd has tackled the technological barriers in 5G testing and successfully run through the entire OTA testing procedure of 5G Sub 6G, and completed the system integration test with Anritsu MT8000A and Keysight E7515B.

The importance role of OTA test in 5G
With the continuous development of communication technology, the fifth generation mobile communication (5G) has become the most prominent hotspot in the R&D of global communication technology. With the improvement of integration and mm-Wave frequency, we may not be able to continue to measure through test port. Equipment suppliers will need to adopt OTA testing to verify equipment performance, therefore, OTA testing will become more and more important in the 5G era.
As the OTA testing is infinitely close to actual application environment and more conducive to reveal the overall performance of relevant products, the indicators reflected by the 5G antenna installed on terminal products can be obtained through OTA testing. Therefore, OTA testing can help identify problems in the early stage of 5G product development in time to provide an important reference for the R&D team and speed up the R&D process.
During the development of the 5G standard, as the design of the 5G device is finalized, the OTA measurement system suppliers must quickly apply their own experience and expertise to complete defining the new testing methods and measurement system. Tests and measurements in the 5G ecosystem will play a more strategic role than in previous generations, while OTA measurement system suppliers need to work closely together with customers to meet their evolving needs, and establish a strong partnership with customers in the process.
System applicable to 5G OTA testing
In the process of business application of 5G Technology, the requirements of OTA testing are becoming more and more urgent. Sunyield Technologies has launched corresponding testing solution for 5G testing. This 5G testing is based on Sunyield's SY-24 antenna measurement system. For existing customers who have already possessed SY series spherical near-field measurement system, they only need to equip the Anritsu MT8000A or Keysight E7515B and upgrade the software to achieve 5G OTA test. No additional chamber is required.
As a professional supplier of OTA measurement system, Sunyield has accumulated profound experience in the designing and constructing of spherical and cylindrical near-field antenna measurement systems, compact antenna testing range, large-scale MIMO and other systems. Meanwhile, Sunyield is offering comprehensive and tailored 5G OTA testing solutions for customers with specific 5G testing requirements.
Picture: Testing of new 5G device in SY-24
Picture: 5G testing interface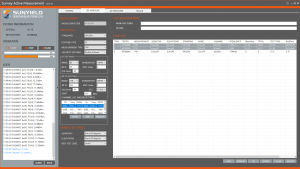 Picture: Display of 5G testing result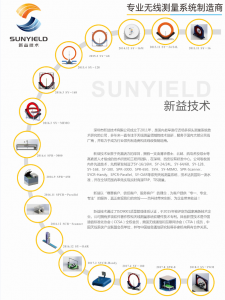 Picture: Sunyield Profile and product portfolio
admin