In July 2018, the national association of antenna working conference, Sunyield technology solve problems actively attending
Home
industry&customer
In July 2018, the national association of antenna working conference, Sunyield technology solve problems actively attending
In 2018, the national association of aerial work conference on 23rd July 21 solstice held in guiyang. As a full member of the association of antenna, Sunyield technology attended the conference.

Association meeting summary and deployment of the antenna work in 2018, on the preparations for the 2019 national annual meeting of the antenna, and listen to the special guest of xi 'an university of electronic science and technology the old professor, doctoral supervisor, chang-hong liang special report about the "3".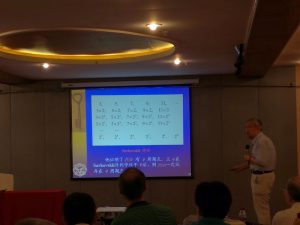 Chang-hong liang, a professor at the report
        Professor liang rigor, knowledgeable, simple and laced with all the participants have benefited a lot from the report. After the meeting, we took a group photo with professor liang.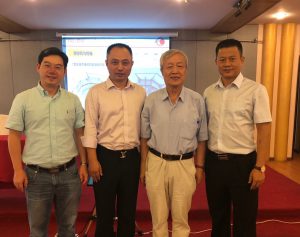 Sunyield manager Mr Chen Linbin (far right) with professor liang (second from right) had a group photo taken
In addition, all representatives visited in guizhou, known as the "eye" of the 500 – meter diameter radio telescopes, field the concept with independent intellectual property rights in our country, the world's largest single caliber, the most sensitive radio telescope.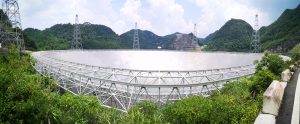 China's FAST
China's Fast
Five – hundred – meter Aperture Spherical radio Telescope, referred to as "FAST, is dominated by national astronomical observatory, Chinese academy of sciences, construction, with independent intellectual property rights in China, the world's largest single caliber and most sensitive radio Telescope.
FAST is known as "China's eye", is located in the bouyeis karst depression of the pit, supported by active reflector system, feed system, measurement and control system, a receiver and terminal and observation base and so much. FAST engineering more than 90% of the material is developed by China.
Since the opening of September 25, 2016, China's eye, a total of 51 pulsar candidates, including 11 has been identified as a new pulsar. On May 17, 2018, the "third eye" upgrade, installation of the first 19 l-band receiver of the beam.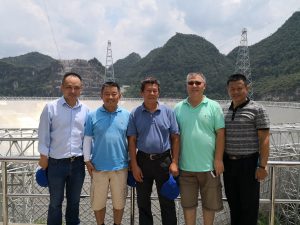 Sunyieldl manager Mr Chen Linbin (right) and the representatives to visit China's eye
Sunyield
        As a professional manufacturer of wireless measurement system, the antenna measurement industry leading domestic enterprises, xinyi is China communications standardization association (CCSA) full member, American society of wireless communication and Internet (CTIA) members, antenna system of China industry association member units, and with the China academy of information and communication, and other institutions have cooperative relations.

admin