Background:
             Currently, passive testing is the most commonly used antenna test methods, mainly used by the antenna company. In general, the passive testing is network analyzer send signal through a cable, transmitted signal to a horn antenna, and radiation to the device to be measured (DUT) antenna, DUT antenna send the signal back to the network analyzer through the cable, and with the analysis of the network analyzer to get a passive measurement parameters. The measurement of antenna parameters is an important method to design the antenna and adjust the antenna. And for mobile phones and other DUT is usually a complex material, passive testing simulation of the whole engine emission performance relatively active test more stable and reliable, so in antenna test system often still will passive testing as a benchmark to measure the stability of the system.
             PMS (Passive Measurement System) software, which is launched by Sunyield r&d team on the basis of control System research and development before.
Function:
                       ♦Test antenna gain, efficiency, support over sampling test. Test frequency range 400Mz~6GHz, 6GHz~18GHz
                       ♦Real time testing, real-time display of the antenna amplitude / phase diagram.
                       ♦Test data can be exported and further processed flexible.
                       ♦ Calibration system error.
Advantage:
                       ♦Easy to use experience of lightweight menu design. Software designed to integrate the parameter settings on the same page, reduce the use of secondary pages bring more relaxed and concise experience for test engineer.
                       ♦Graphical display test results, more intuitive. The user can view the measured radiation pattern (including amplitude and phase), more efficient.
                       ♦Logs Measure information display more comprehensive. PMS software Logs Measure information display area for the engineers to provide real-time and comprehensive research and development information, test process if the problem can be found immediately to export Log information, convenient for engineers to make quick response to analyze reasons.
                       ♦Powerful data processing ability. In order to improve the accuracy of test data, a variety of data calibration methods are adopted. And provide MARK point memory function, you can easily compare the results of different frequency measurement.
                       ♦Measurement results are stable, the measurement error is less than 0.15dB.
                       ♦Support for a variety of test frequency input mode, can be a key to import test frequency.
PMS Software interface: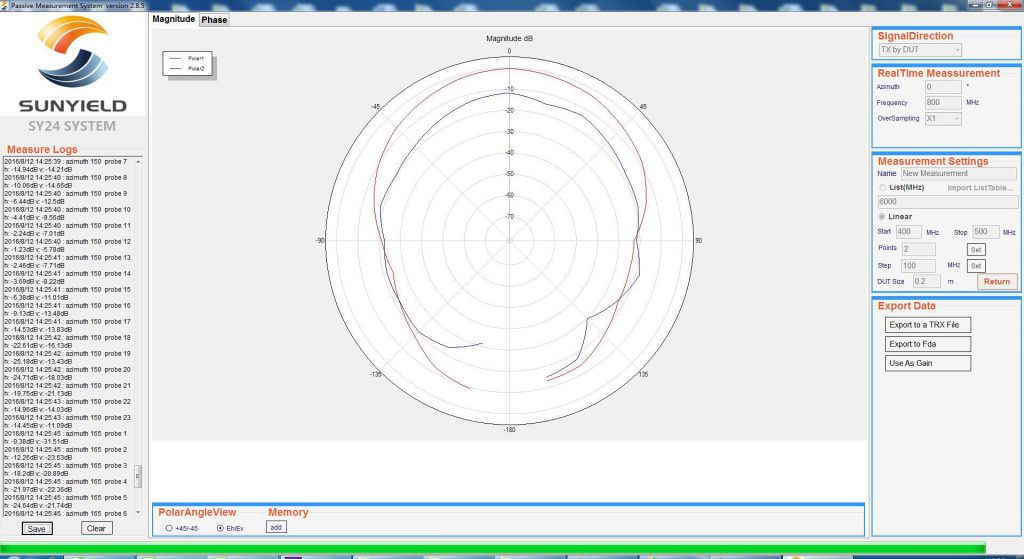 Amplitude map of the measured object: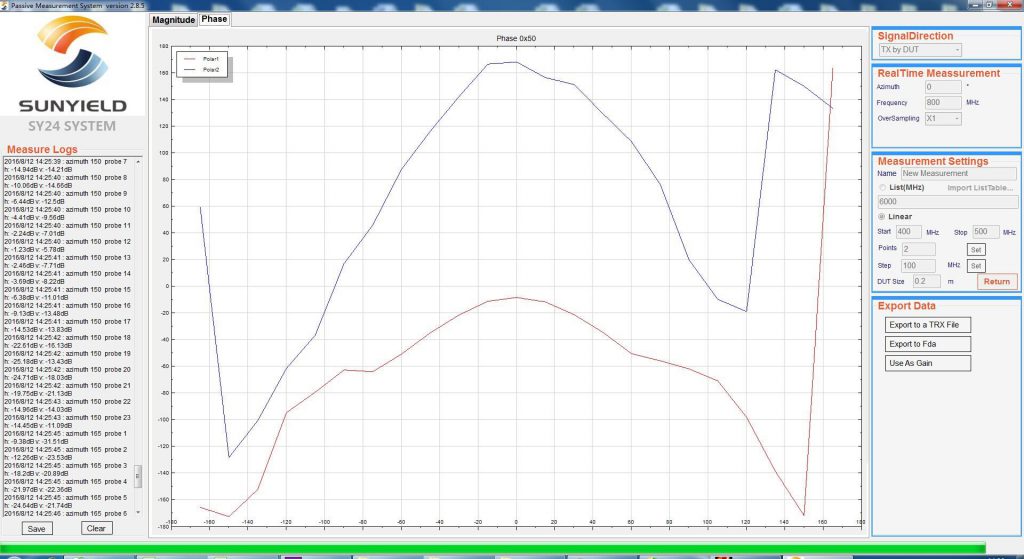 Measured amplitude figure in the process of testing: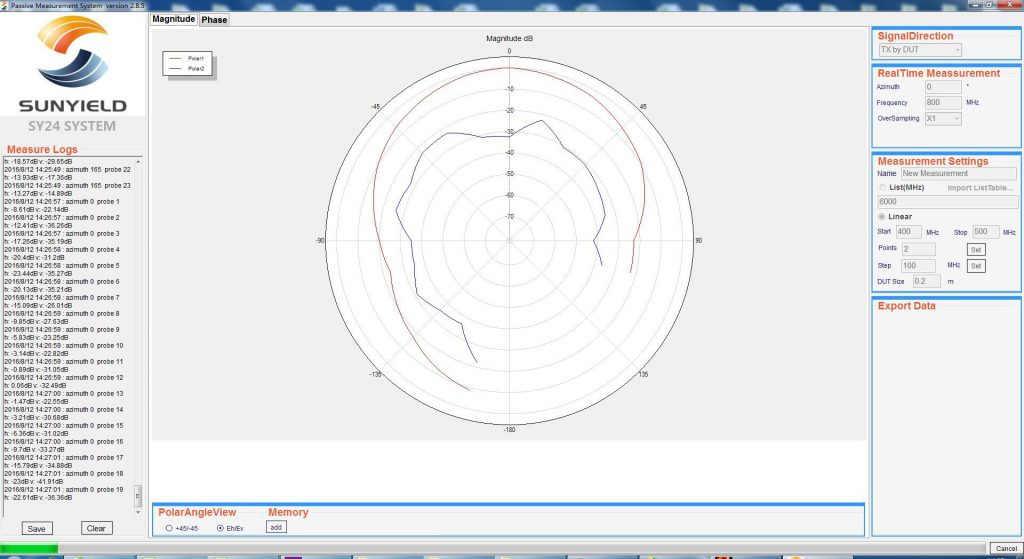 Product related
Service line:0755-82997688
South China:Mr Chen +86 13316856663
East China/North American Area:Mr Qian  +86 18017568006
North China:Miss Guo +86 13911029096
Taiwan Areas:Mr Luo +886 932934991