Background:
              Traditional test system mainly use the SISO technology to test mobile 2G, 3G, 4G transmission power and receiver sensitivity, unable to simulate the real environment in the presence of multipath and interference. At the same time can't support the throughput test for mobile phones with CA(carrier aggregation) technology,can't support performance evaluation for CA technology mobile phones. So it is an urgent need for a practical and available CA test scheme.  
              CA technology will be 2 ~ 5 members of the LTE carrier (ComponentCarrier CC) polymerization together to achieve the maximum 100MHz bandwidth, effectively improves the upload and download transmission rate, terminal according to the size of it's ability to decide useing how many carriers for upload and download transmission.
              In August 2015, Sunyield technolgy is based on "3GPP TS 36.508 version 12.9.0 Release 12", "CTIA Test Plan for 2 x2 Downlink" such as laws and regulations, with reference to "MIMO and the Transmit Diversity Over-the-Air Performance" specification of 2 * 2 Test model description and "MIMO OTA Handset Performance and testing "specification for 2 * 2 Test specification, launched CA Test system with independent intellectual property rights.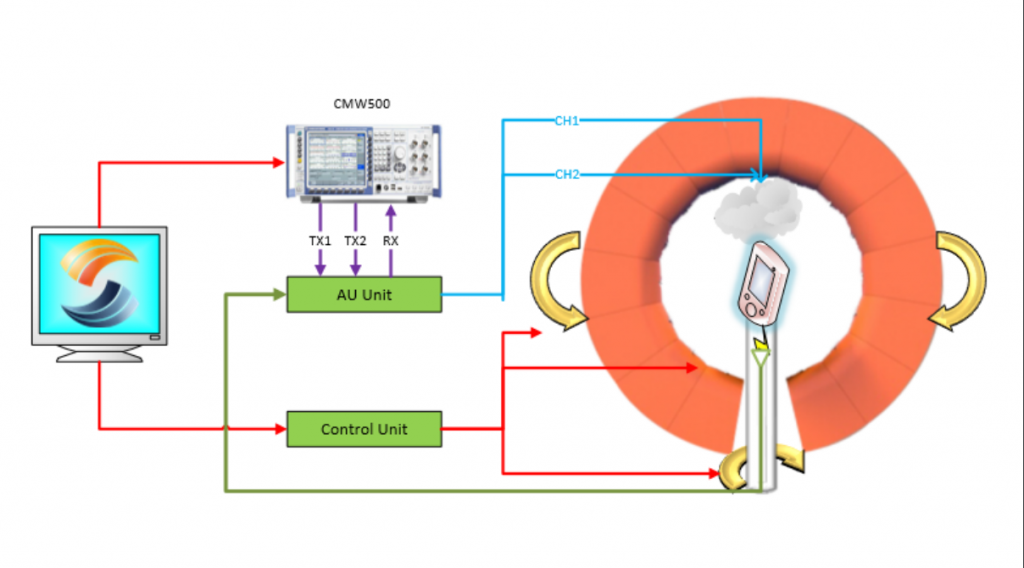 The principle diagram of the LTE-CA test
Function:
                     ♦Test throughput and sensitivity of the DUT in CA working environment.
                     ♦According to the needs of the testing accuracy, can choose the full probe test and fixed probe test, the full probe test is divided into many small area test and single cell test.
Advantage:
                    ♦The only mature CA test software in China.
                    ♦Support multiple cell test and single cell test.
                    ♦Facilitate manual debugging, designed with fixed probe test mode.
LTE CA interface: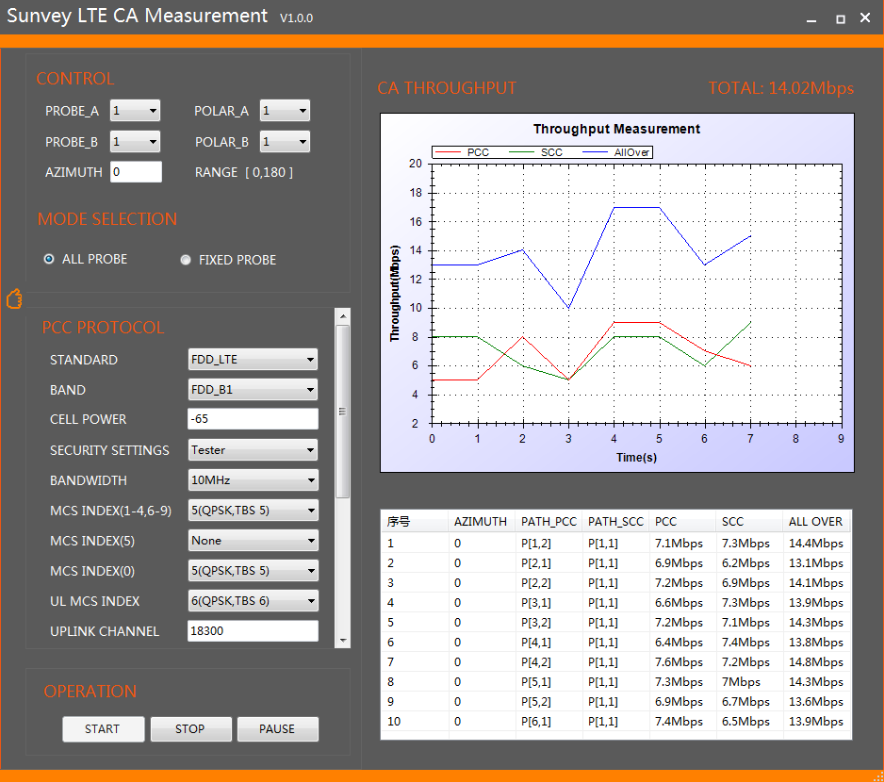 The test performance data can be exported from full probe mode.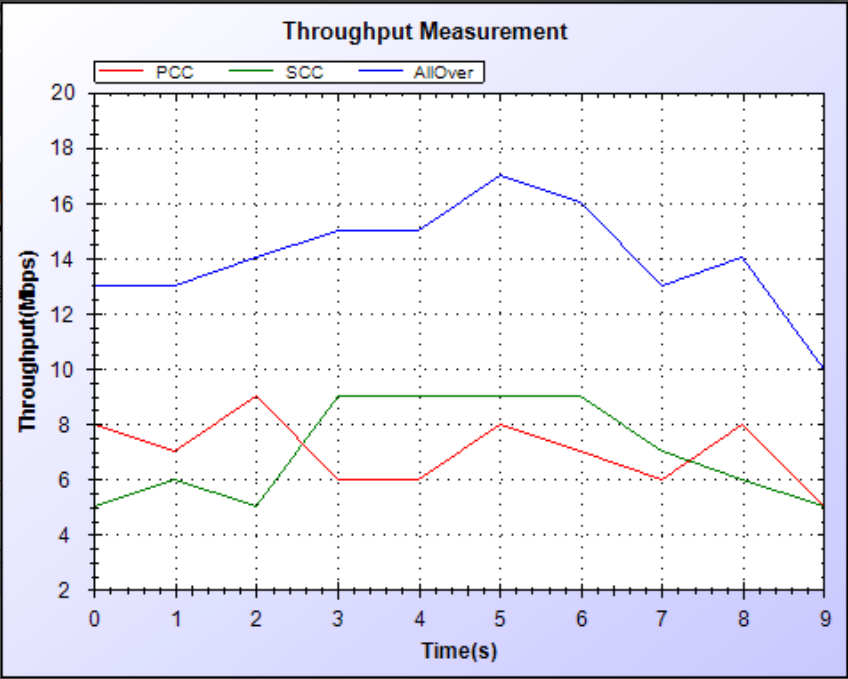 Product related
Service line:0755-82997688
South China:Mr Chen +86 13316856663
East China/North American Area:Mr Qian  +86 18017568006
North China:Miss Guo +86 13911029096
Taiwan Areas:Mr Luo +886 932934991