Background:
              In order to meet the higher requirements of the data rate of wireless communication system, the advanced wireless communication technologies such as IEEE802.11ac and LTE 4G have adopted the MIMO (multi input, Multiple-Output Multiple-Input) technology. MIMO using space-time coding with channel spatial resources enable system capacity (reaction for throughput or download speed) has been greatly improved, and the technical complexity brings challenges to the testing for MIMO equipment. Multipath, interference signal is common in the real communication environment, so in order to evaluate the performance of MIMO device, channel model in the laboratory must be true reappearance. While traditional OTA testing solution can't achieve real communication environment interference, multipath channel model simulation, thus unable to accurately identify the performance of the MIMO equipment performance.
             Sunyield MIMO test software Sunvey MIMO Measurement based on Anechoic chamber (multi – probe, SFE) technology to achieve fast and efficient 4G LTE MIMO terminal Measurement, multi probe test is based on ceiling anechoic chamber test, or as a spatial fading simulation test scheme (SFE). Through in the darkroom set a plurality of wires multipath transmission simulation and through the base station simulator and a channel emulator achieve output MIMO channel model, to simulate a variety of real scenes of the RF environment, rapid measurement of MIMO terminals in the performance of the real environment.
             Sunvey MIMO use CTIA specification standard multiprobe method, 16 double polarization probes were used to construct the biggest MIMO 32 channels.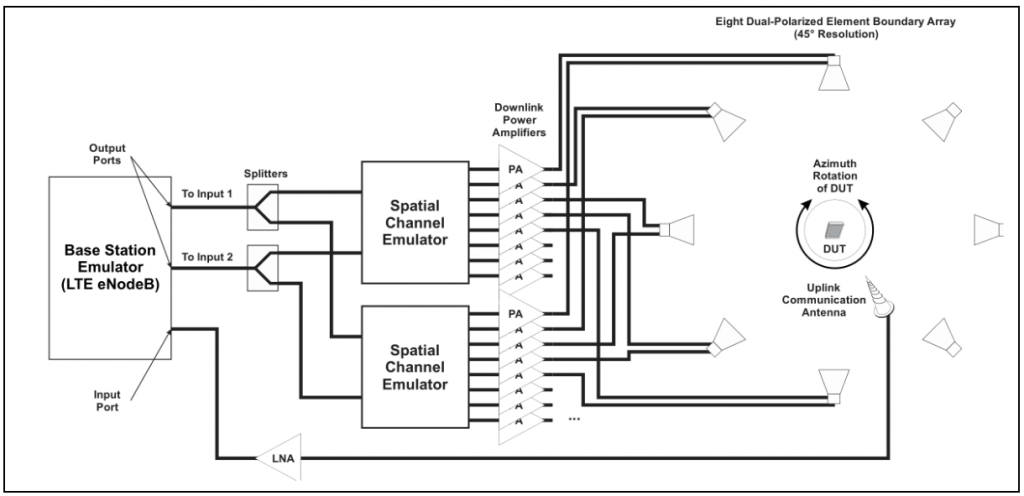 Principle of MIMO systems
Function:
                 ♦Performance of Downlink RX diversity wireless terminal in real channel environment.
                 ♦Performance of Carrier Aggregation wireless terminal in a real channel environment.
                 ♦Performance of MIMO (multi input multi output) wireless terminal in real channel environment.
Advantage:
                 ♦Design according to the CTIA standard, fully conforming to the guidelines of the CTIA test method.
                 ♦Turnkey MIMO OTA test scheme.
                 ♦One-click validation, calibration, testing capabilities.
                 ♦Support for smooth upgrade from Single-Cluster system to Uniform, Multiple-Cluster system.
                 ♦According to the user needs to adjust the test range, test step, balance test accuracy and test efficiency.
MIMO Software Interface: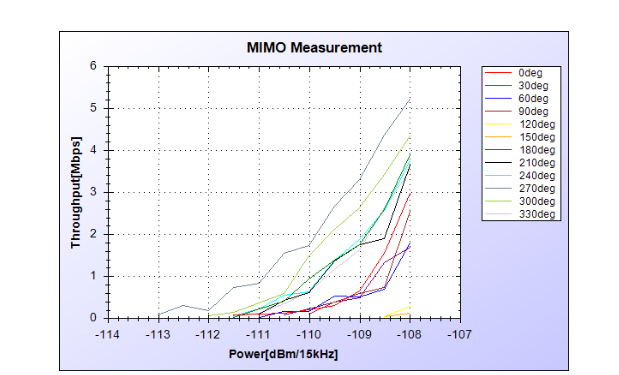 Portrait mode V direction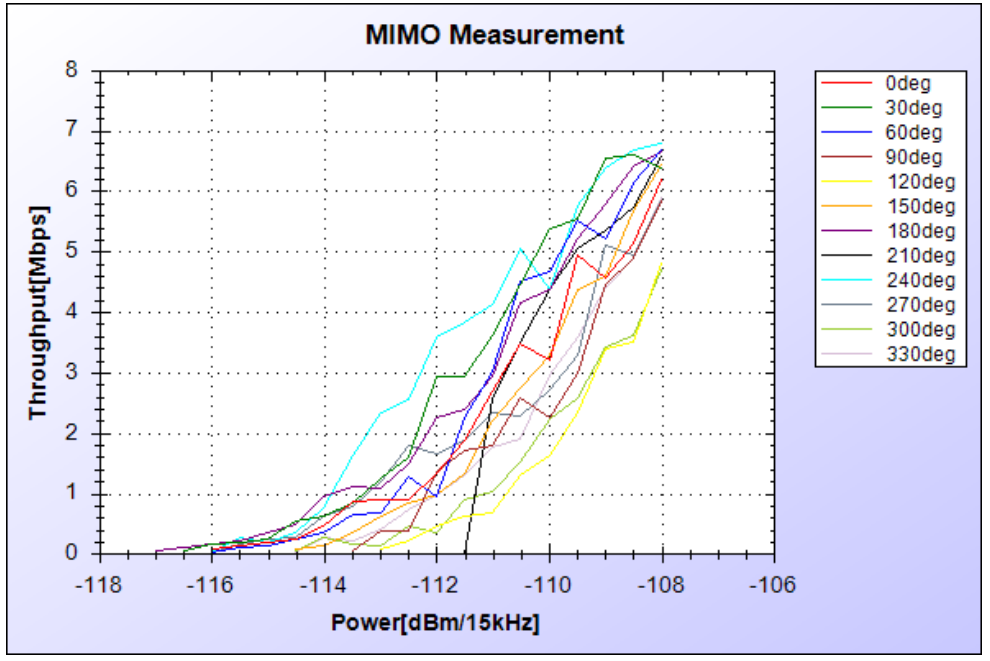 Landscape mode mobile H direction
Product related
Service line:0755-82997688
South China:Mr Chen +86 13316856663
East China/North American Area:Mr Qian  +86 18017568006
North China:Miss Guo +86 13911029096
Taiwan Areas:Mr Luo +886 932934991