Small mobile antenna measurement system , with shielding room, flexible and mobile, decrease the cost of dark room to move. Support frequency band between 650 MHz – 6 GHz, 6 GHz – 18 GHz two versions, suitable for small diameter (45 cm) antenna measurement, is widely used in mobile phone manufacturers, research and development, the production line of small antenna consistency validation, etc. The biggest selling product in Sunyield.
Basic parameter:
                               Probe number: 15+1
                               Frequency bands: 650MHz-6GHz、6GHz-18GHz(passive test)
                               Shielding efficiency:>80dB
                               Max size of DUT: 20cm
                               Max weight of DUT:  15Kg
                               Typical dynamic range: 60dB-80dB
                               External dimensions: 95*1.20*1.98m (L*W*H)
                               Angle between probes ofthe same frequency band:22. 5°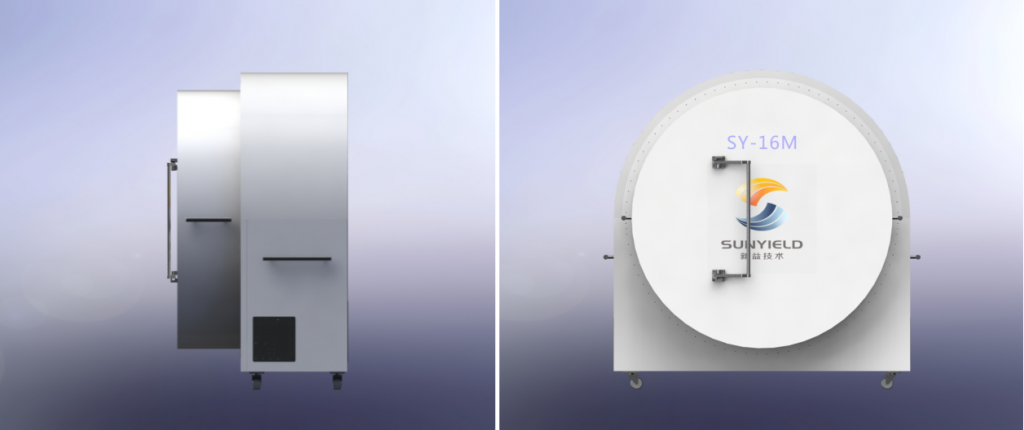 More Convenient:It's volume much smaller than traditional darkroom, andprovides a permanent solution to the defects of traditional
                                        darkroom such as oversized space and inconvenient installation. Moreover, the system's base is equipped with 4 universal wheels, so it
                                        is able to move in any direction without frustrating system performance. Owing to the convenient movement, removal and sharing between
                                       departments in spatial orientation, the cost for moving darkroom is saved.
                                       Cost effective:The user needs not to establish a shielding darkroom since the system itself is capable of shielding disturbance.
                                       Faster Measurement:the symmetrical distribution of probes is applied. Thus, the object can be 3D measured completely as long as a 180-degree
                                       rotation is performed horizontally under normal circumstances.
                                       Real-time display:It allows real-time viewing of active and passive directivity diagram as well as active power and sensitivity.
                                       Powerful function:It supports the active measurement in most of the models such as 2G, 3G, 4G, WIFI , GPS and BT within the frequency range
                                       between 650MHz and 6GHz.Supports the passive measurement with the same frequency band. Through upgrade, can realized 6GHz-18GHz
                                       high-frequency version of the passive test
                                       Strong Compatibility:It is compatible with common network analyzers and general-purpose testers from renowned companies such as Keysight,
                                       Rohde &Schwarz , Anritsu and LitePoint .
                                       Smooth upgrade:After upgrade of software and hardware, the system canconduct LTE – CA measurement. Also support 6GHz-18GHz frequency
                                       band through upgrade.
                     Measurable system (active measurement)

GSM

CDMA2000

GPRS、EDGE

GPS

TD-SCDMA

CDMA2000 1XEVDO

WCDMA

TDD-LTE

HSDPA

FDD-LTE

BT

WiFi

WiFi Throughput

LTE WiFi Desense
Active Measurement

TRP、TIS、EIRP、EIS、Radiation pattern

Passive Measurement

Gain,  antenna efficiency ,

2D/3D Directivity、Beam width

Cross Polarization ratio、Axial Ratio

Correlation coefficient、Phase Center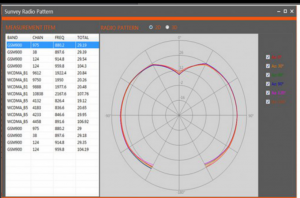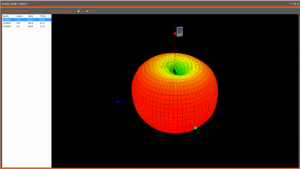 OTA Active Measurement Time:

Passive measurement time:

Power real-time measurement: 1s

Sensitivity real-time measurement:10s

TRP measurement (1Ch):20s-40s

TIS measurement (1Ch):1-8min

Check directivity diagram:Real time

10 frequency point measurement (X1 condition): Less than 2 min

Check directivity diagram:Real time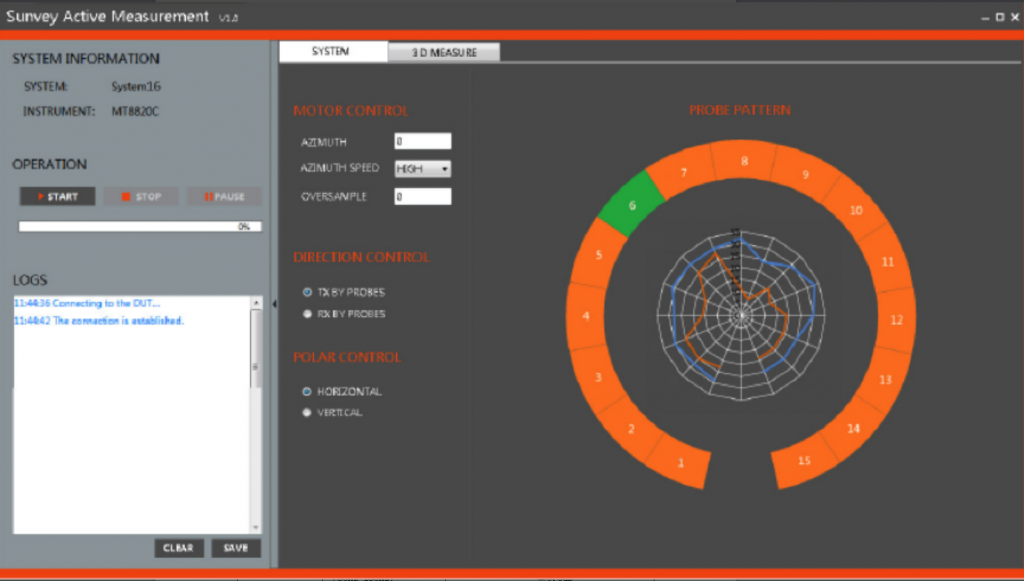 Measurement repeatability:
TRP

<±0.3dB

TIS

<±0.5dB

Efficiency

±0.2dB(650MHz-6GHz)

±0.3dB(6GHz-18GHz)

Gain

±0.2dB(650MHz-6GHz)

±0.3dB(6GHz-18GHz)
The measured near-field data can be transformed into accurate and reliable far-field data through complex and strict mathematical method. The feature is advanced and other equivalent product in the market cannot match it.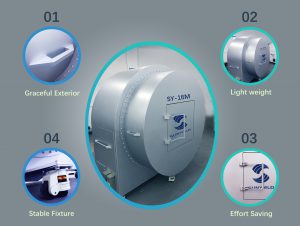 Agilent 8960,Agilent ENA/PNA Series,Anritsu MT8820C,R&S CMU200,R&S CMW500,StarPoint SP6010,LitePiont IQxel
Product related
Service line:0755-82997688
South China:Mr Chen +86 13316856663
East China/North American Area:Mr Qian  +86 18017568006
North China:Miss Guo +86 13911029096
Taiwan Areas:Mr Luo +886 932934991