Product Overview
SY-OAR is an outdoor low cost testing solution for entire car developed by Sunyield Technologies for automobile manufacturing, automobile antenna manufacturing and automobile testing institutions. Both near field and far field test capacities are integrated into the solution to achieve full standard wireless communication test for vehicle audio and video, vehicle communication and vehicle navigation systems.
Scope of application
SY-OAR is applicable for single car antenna test and entire car radiation performance test, supports AM/FM/DVB/Wireless Communication/GNSS and even millimeter wave as vehicle radar test with appropriate hardware support. With 360° rotation through one dimension vehicle loading turntable, a comprehensive test of upper hemisphere radiation performance can be performed for automobile related antenna.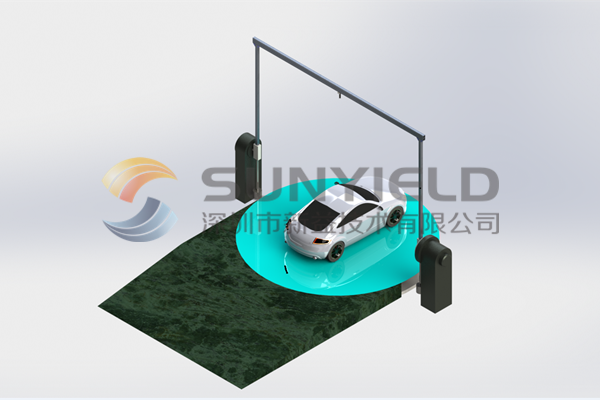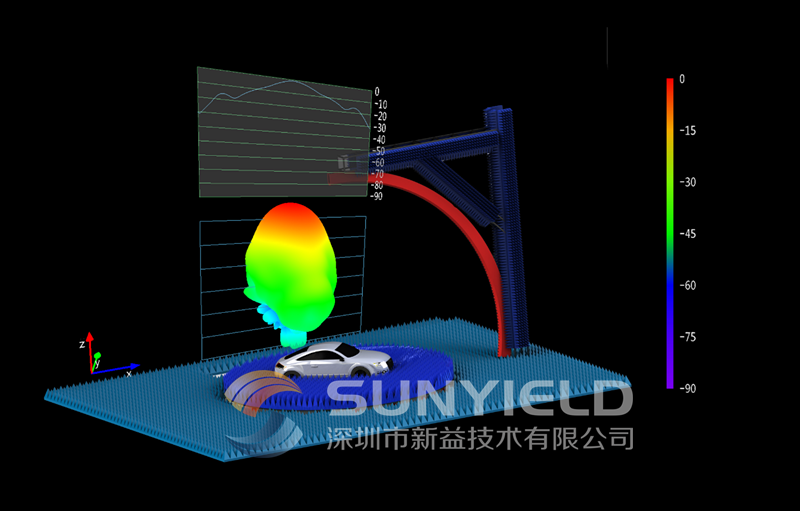 Testing Capability
Frequency Range: From 500KHz~ upto 90GHz;(AM/FM test is condition for far field test)
Testing Range:AM/FM/DVB/Wireless Communication/GNSS/vehicle radar
Testing Item: directivity diagram; gain, and cross polarization etc
System Configuration
One dimension entire car testing turntable, 6m standard configuration, and can be customized per customer requirement;
-70°~+70° single probe swing arm system, integrated with dual axis synchronous drive and dual link switching;
AM/FM far field emission support and standard gain antenna;
Detachable probe bracket, used to replace probe to achieve frequency expansion;
Mobile cabinet to achieve rapid deployment on site;
Parameters of Vehicle Loading Turntable
| | |
| --- | --- |
| Turntable loading capacity | >5tons |
| Turntable diameter | 6m |
| Minimum resolution angle of the turntable | 0.5° |
| Swing range of swing arm | -70°~+70° |
| Minimum resolution angle of the swing arm | 0.5° |
Product related