In March 2017, Shenzhen Sunyield Technologies joined the China Communications Standards Association (CCSA) and became a full member of CCSA. Joining CCSA means Sunyield Technologies have the opportunity to participate in the validation, advocacy and implementation of wireless measurement industry standards. As a representative enterprise of domestic multi-probe antenna measurement industry, Sunyield Technologies' participation has great significance for the development of the enterprise itself and the whole industry.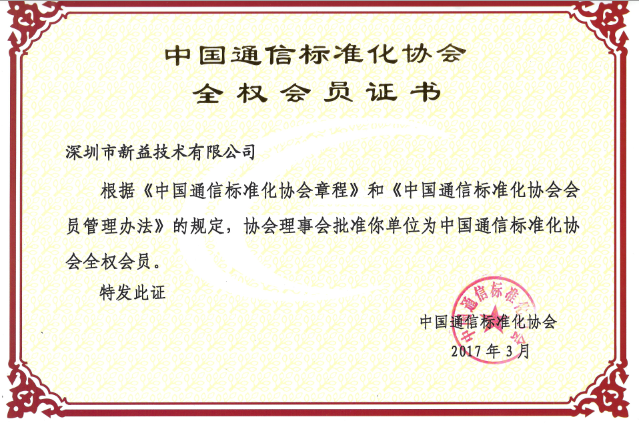 China Communications Standards Association
The China Communications Standards Association (CCSA) is a Chinese professional standards organization with the responsibility for developing communications technology standards. The organization was founded on 18 December 2002, by the Chinese Ministry of Information Industry. In 2011 it signed a collaboration agreement with the IEEE, and it is recognized by and participates in the standardization activities of the International Telecommunication Union.

admin