Sunyield SY-32 Antenna Measurement System Successfully Passed the Final Acceptance Test
Home
industry&customer
Sunyield SY-32 Antenna Measurement System Successfully Passed the Final Acceptance Test
In September 2017, the SY-32 antenna measurement system supplied by Sunyield Technologies has successfully passed the final acceptance test by ANTOP with regard to such parameters as product quality, performance, and test items etc., and the entire acceptance process is carried out in a very smooth fashion. With customer-focus service concept and a high standard of strict monitoring of system installation, Sunyield Technologies has attached great importance on attentive system debugging, effective communication and rigorous training to ensure the product really meet ANTOP's market requirements.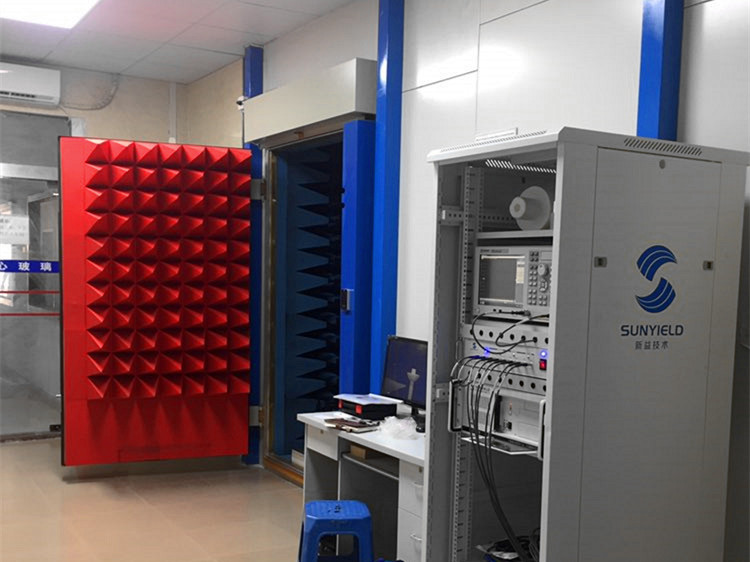 SY-32 Antenna Measurement System
SY-32 antenna measurement system supports two frequency bands 650MHz-6GHz, and 6GHz-18GHz, and is able to measure the DUT with a diameter of 1.56m. It is a small-size antenna measurement system specially designed for tests related to broadcasting and TV industry.
Faster Measurement: With multi-probe in cyclic symmetric distribution, 3D measurement can be performed on the DUT with a 180-degree rotation in horizontal direction under normal circumstances, and the measurement speed is much faster than measurement system with other probe distribution style.
Real-time display: The supporting analysis software provides real-time computing and display functions, which allow real-time viewing of active and passive directivity pattern as well as active power and sensitivity.
Powerful Function: For frequency range between 400MHz and 6GHz, it supports active measurement in most standards, such as 2G, 3G, 4G, WIFI, GPS, and BT etc. and also supports passive measurement within the same frequency range. Through upgrade, it can achieve passive test for high frequency version between 6GHz and 18GHz.
Strong Compatibility: It is compatible with common network analyzers and comprehensive measuring and test instruments by Keysight, Rohde & Schwarz, Anritsu and StarPoint etc.
Smooth Upgrade: The system can conduct LTE-CA measurement, MIMO test and RTS MIMO test after software and hardware upgrade, and it can also be upgraded to support passive test for high frequency version between 6GHz and 18GHz.
related reading:ANTOP-CHINA'S LARGEST TV ANTENNA MANUFACTURER CHOSEN SUNYIELD SY-32
admin