Sunyield Technologies and China Unicom jointly established an open lab for IoT applications
Home
industry&customer
Sunyield Technologies and China Unicom jointly established an open lab for IoT applications
In August 2017, the China Unicom Open Lab for Internet of Things co-built by Sunyield Technologies and China Unicom was founded in Guangzhou. Mr. Huang Xiaoming, leader of the lab will lead the team to carry out R&D on wireless network and Internet of Things applications. The SY-16M OTA measurement system developed by Sunyield Technologies has become the first choice for the lab due to its superior performance.
Mr. Huang Xiaoming joined China Unicom in 1997. After graduation as a radio major, he engaged himself in technical research and was responsible for network operation and maintenance. Years later, he developed a new type of indoor antenna with performance better than similar product in the world, and registered patents in six countries as China, Germany and USA etc. This is the first product developed by him in China Unicom, and it has become the only product with international patent registration in China Unicom, and also the only patented product developed by China Unicom that has been licensed to other manufacturers with great economic benefits.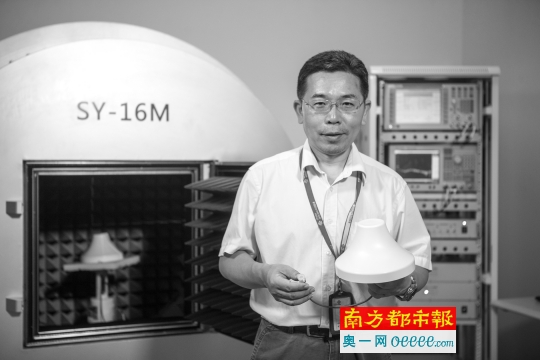 SUNYIELD SY-16M antenna measurement system
As one of the leading antenna measurement technology companies in China to complete the NB-IOT test, Sunyield Technologies has completed the TRP (Total Radiated Power) and TIS (Total Isotropic Sensitivity) tests of the NB-IoT terminal system in the OTA chamber. The 360-degree radiation and receiving performance parameters available from the test serves as the important reference data for marketing of the NB-IoT products.
As a small-size mobile antenna measurement system with shielding chamber, SY-16M features flexible, cost effective, and space-saving. It supports frequency bands between 650 MHz – 6 GHz and 6 GHz – 18 GHz with two versions suitable for small-size (diameter within 45cm) antenna measurement, and is widely used by mobile phone manufacturers, for R&D of small antenna and production line consistency verification. It is the most popular product in Sunyield product family.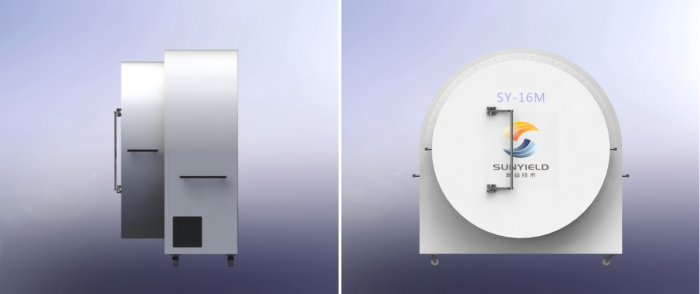 For SY-16M antenna measurement system details, please refer to:http://www.xinyirf.com/archives/portfolio/sy-16m-en
News from http://epaper.oeeee.com/epaper/A/html/2017-09/19/content_72144.htm
admin