Wise Choice: Toppoint Technology signed for a Sunyield System
After thorough inspection, Toppoint Technology abandoned the low price proposal of existing supplier and chose Sunyield Technologies in consideration of acceptance guarantee. In December 2017, Toppoint Technology signed a contract with Sunyield Technologies for the construction of the SY-24 antenna measurement system.
Sunyield Technologies will carefully communicate with customer, strictly monitor the system installation and debugging process, and complete rigorous training as always before system acceptance to guarantee that the product really meet the needs of Toppoint Technology.
Shenzhen Toppoint Technology Co., LTD
Founded on Feb. 13, 2007, Shenzhen Toppoint Technology Co., LTD. (abbreviated as Toppoint Technology) is a high-tech enterprise focusing on the R&D, design, manufacture, sales & marketing of antennas, RF cables & adapters for such industries as the electric power industry, car industry, security industry, and multi-media industry etc. Toppoint Technology Xiangyang Co., Ltd was founded on April 12, 2011 and put into production in 2012.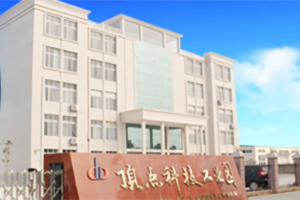 Quality system with acceptance guaranteed
Antenna near field measurement is not affected by external environment and has such advantages as high testing accuracy, good security and all-weather operation. The near-field measurement can be classified into planar near-field measurement, cylindrical near-field measurement and spherical near-field measurement. No matter which method is adopted, the antenna measurement is a complex process, and the construction of a measurement system is only the first step. Successful acceptance of the system is key to measurement, and as the measurement system is served as a scale for antenna measurement, if the scale is not accurate, how to conduct antenna testing?
Sunyield Technologies has been focusing on technological innovation and market expansion in the field of antenna measurement for many years and serving the majority of domestic antenna manufacturers. Antenna measurement systems supplied by Sunyield have been successfully accepted by such customers as Spreadtrum, Oneplus, Antop and Innetech, and Sunyield Technologies has accumulated rich experience in system development, installation and acceptance, with system acceptance rate and after-sales service attitude ranking among A level in the industry.
Disputes arising from acceptance failure
A performance issue or failure in any installation procedure of any component of the antenna measurement system will definitely affect the performance of the final system. If any non-negligible error occurred in technical standard, material selection, or installation method, the stability and accuracy of the antenna measurement system constructed will be compromised, and in this circumstance, the system can hardly pass the acceptance test. In a worst scenario, the acceptance failure will result in seriously delay to system delivery and thus affect customer's project progress, causing incalculable losses.
It was reported that a shanghai-based company had signed a contract with Shenzhen Changning Electronics Co., Ltd in 2016 to construct a 24-probe antenna measurement system for the latter. A year after the completion of construction, the system has still not yet passed the acceptance test due to system failures. The shanghai-based company allegedly breached the contract and was brought to court by the customer (the case is still pending)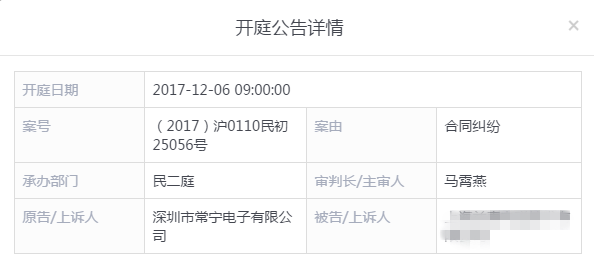 Note: capture information from qixinbao query results
admin